Are you in the anticipation of Christmas? Don't be stressed, but choose to be blessed. Part of the advent celebration is the growing anticipation that something good is about to happen.
It happened that way the first Christmas. There were many across time who were looking for the consolation of Israel. Suddenly He was here, but this suddenly waited for the perfect moment in time.
That's the way He often still works in our lives. We hear and tell stories of the sudden-lies of God – how in a moment a miracle takes place. But God has been working all along to make it the perfect moment for the suddenly to happen.
I was reminded of this last week. I decided to clean out my gmail accounts – I think it's part of the detoxification from my fast. I found out something fascinating to me. I found an email from 2005 when we were living in New Zealand. The signature I was using at the time read,
"Don't have time to be busy. Be a living light, living light."
God's been working on me since before 2005 to create what's currently Live LIGHT Academy. I am awed and dumbfounded. Sometimes His word is a lamp to our feet and all we see is the next step. Other times His word is a light to our path and we can see where we came from and where we're going. It's ours to trust Him whatever the season. Even if the season of seeing more brings more joy.
Enjoy the season your in!
Can I pray for you?
Holy Spirit, you teach us all things. Remind us this week how your working in and on our lives. Thank you Father for transferring us from the dominion of darkness to the Kingdom of light and thank you Jesus for changing everything at the cross.
In Case you Missed it
If you haven't been personally invited already, please consider this your personal invitation to join Live LIGHT Friends on Facebook. http://revtrev.com/friends/ While the launch is on (Until January 5, 2018) this group is open to the public. After the launch, it will be a closed group. Every Monday I do live training for the group (I'll be doing today's before lunch my time) and every Friday we do live question and answers. Check out Live LIGHT Friends if you're on Facebook and join today  It will be great to get to know you better.
Lifetime Founder Launch
What is this launch I just mentioned? Yes, it could seem like a suddenly for you, or it could seem like a long time coming. The Lifetime Founder Launch is the best deal that forever and always will be offered for Live LIGHT Academy. IT WILL BE AVAILABLE THIS WEEK. Find out more about Live LIGHT Academy and see why you should consider becoming a founding member.  
Since Last Time
Become of founder of Live LIGHT Academy
What is Live LIGHT Academy? It's the pathway to helps you move from busyness to blessing, from frustration to fulfilment and from miracles done to you to miracles done through you. It's also the incredible community of awesome people who are making a difference in their every day worlds.
Read more at >>> http://revtrev.com/founders/
5 tips to not let the hustle bustle you out
Are you getting ready for Christmas? Here are some tips to help you not let the hustle bustle you out.
Read more at >>> http://revtrev.com/living-light/5-tips-not-let-hustle-bustle/
What's Live LIGHT Friends all about?
So, if you're a fan of http://facebook.com/revtreviam you may be wondering what the group attached to it – Live LIGHT Friends is all about.
Read more at >>> http://revtrev.com/living-light/whats-live-light-friends/
Thank you to everyone who has comments on the videos I've been doing. For those of you who have been wondering about the backdrop, he's what it looks like from another angle.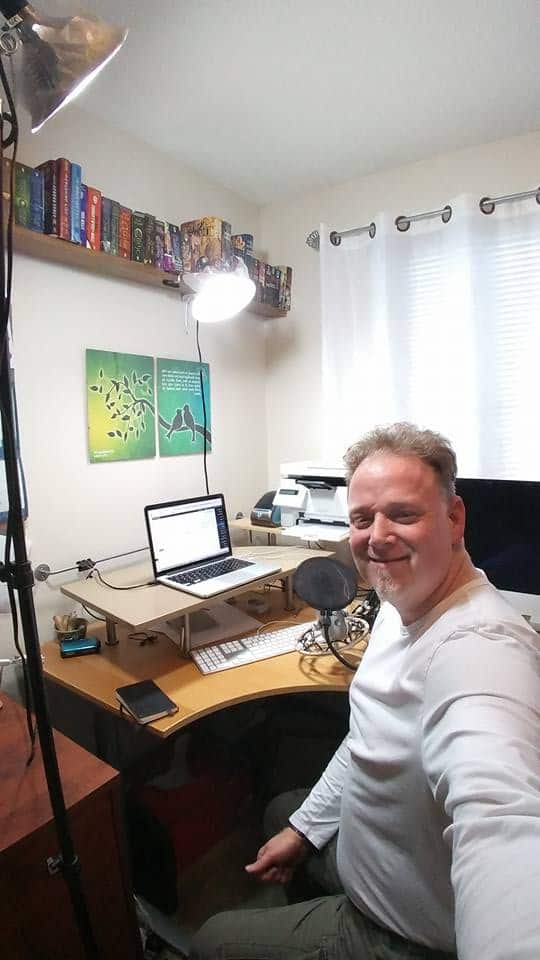 The verse with the birds is 2 Corinthians 9:8 from The Voice
"God is ready to overwhelm you with more blessings than you can ever imagine, so you'll be taken care of in every way and have more than enough to share."
Good word for everyone who is generous.