I don't intend to do this every week, but these things deserve some highlights.
Guest Posts
We've had some amazing guest posts on RevTrev.com that you won't want to miss.
How to Integrate Biblical Teachings in our Everyday Married Lives
God is the originator of marriage, therefore, it goes without saying that His word is going to be the ultimate source for marriage advice. There are a lot of obstacles standing in the way of a successful marriage today…
Read more http://revtrev.com/live-intentional/integrate-biblical-teachings-everyday-married-lives/
Learning about Homelessness Challenge
Recently, I tried to challenge myself to go outside of my comfort zone by getting to know the homeless a little better. Here is an outline of what I did if you want to try it yourself:
Read more at http://revtrev.com/live-generous/learning-homelessness-challenge/
Why Jesus Not Salvation Is the Greatest Gift to Us
Have you ever received a gift that you can term as a great one? A gift doesn't necessarily have to be expensive to be significant. After all, a gift value is not measured in monetary terms.
Read more at  http://revtrev.com/live-loved/jesus-not-salvation-greatest-gift-us/
If you want to help people Live LIGHT feel free to use the system at https://revtrev.com/submissions for more information check out the guidelines http://revtrev.com/submission-guidelines/. I just saw I have three more to approve and schedule. Wow, great job people.
New By RevTrev
Walk before you run
You won't want to miss this quick video. In this video you will learn:
How to get the 10% happier video training for free – and why you want to if you if want the free month inside Live LIGHT Academy.
What's up with the redesign of RevTrev.com and how you can help me get it right.
How one of you can get a copy of the book "This Dangerous Book". It's going to be easy.
Read more at http://revtrev.com/live-light/walk-before-you-run/
How to fast and live to benefit from it
Every time I tell the story in post, I can't help but laugh a lot. If you want to see me sharing this message, I do have a video of it here – http://revtrev.com/live-happy/never-fast-because-you-have-to/ Scroll to 9:24 to just hear the story I laugh at myself about.
Read more at http://revtrev.com/live-happy/fast-live-benefit/
Free Good Coffee
I've told Justin. "The problem with Good Coffee is that it makes all other coffee seem ordinary. How could I ever go back from this?!" It's a good problem to have. If you haven't tried it yet, you can still get a free sample of Good Coffee using this button
If you don't know about Good Coffee, here's some explanation from their site:
Secret #1: Ethically Sourced
Good Coffee is direct-trade coffee from our friends in unexpected places, delivered right to your door. We pay farmers ABOVE fair-trade wages for growing coffee worth getting out of bed for.
Secret #2:  Amazing Coffee
We find you the highest quality beans on the planet because we're determined for you to thoroughly enjoy your cup of coffee while you're making a difference.  Good Coffee is specialty-grade coffee, freshly roasted for you to enjoy.
Secret #3: Positive Impact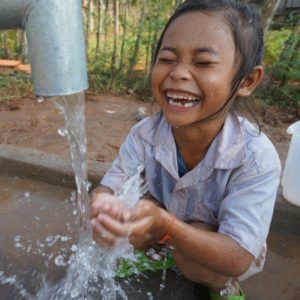 You transform lives every time you take a sip of Good Coffee! We reinvest 25% of our profits into the communities where the coffee is grown through innovative projects like clean water, so that you can change the world from your pyjamas.
It really is awesome – to drink and know you're making a difference in the world.
When I was talking with Justin this week I heard he has an offer for a year's supply of coffee straight to your door. When I did the calculations, this is an amazing deal for coffee drinkers.
You can have a cup of Courage every morning for a year. Maybe you prefer a cup of Inspiration? These are the names of the coffee roastings – in case you're wondering. Justin sent me a direct link to get a Year's Supply of Good Coffee.
It might make a great Christmas present for a coffee lover in your life.
Have a great weekend. I plan to have the Live LIGHT Library ready to go inside the Live LIGHT Academy this weekend. I'm giving away all my books and audio and video files of all the teaching I've done around Live LIGHT. It won't be overwhelming for people as it's dripped out over time. I still have to see how much I have to give away before I know how fast I can drip it out. So far it looks like I have more than a year's worth to give out.
I agree with Erwin McManus – We're imagined to imagine and created to create.
Have a great weekend. Live LIGHT!
Trevor